Support Faith Days: To download this file, use the down arrow, to print the document, click the print icon. The print function also opens a menu to view the document in full screen, and to save the document. To email the document, add this link to your email message, and the recipient will be able to download the form: https://app.box.com/s/7axtdkev0314y1go9xly
For a PDF of the sponsorship form, please click the words " 2014faithsponsor.pdf" below:
The following Faith Day information sheet can be downloaded, printed or saved:
For a PDF of the form to support Faith Days 2014, please click the words "2104faithsupport.pdf" below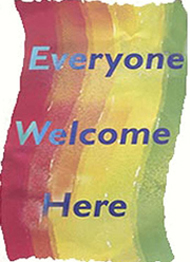 Sponsors were recognized in a full color handout distributed at the booth, a sign prominently displayed at the booth, and in an ad in the free daily fair program given to fair goers.