SENIOR DAY
MONDAY AUGUST 27
Senior Day celebrates LGBTQ seniors. All seniors receive free admission to the Fair on Monday August 27. Seniors are invited to visit the Booth to receive free literature and resources for themselves, their families, service providers and allies.
We have information on the challenges faced by LGBTQ seniors, for service providers who wish to be able to better service LGBTQ seniors, resources on health care, social services, community groups across the state, and resources for cultural competence training on issues affecting LGBT seniors.
For service providers who work with seniors, we will have resources and information designed to help providers best meet the needs of LGBTQ seniors.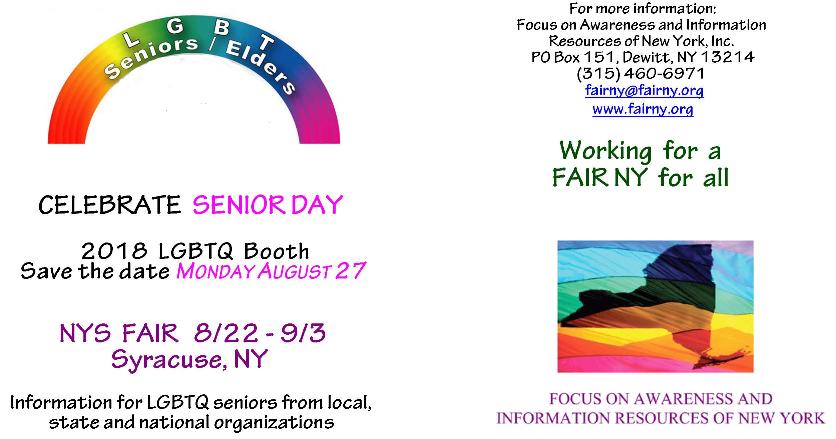 To support Senior Day, please use the following form for sponsorship. The form can be printed or downloaded. Press the printer icon to open a separate window to print the file or save, or press the down arrow to download the file. You do not need to log in or sign up to print or download this form.
This form also provides information on how to advertise in the NY Pride Network Guide.