ALLY DAY
TUESDAY AUGUST 28
Ally Day celebrates the many allies of the LGBTQ community, with resources from Straight for Equality, a project of PFLAG, as well as other resources from local, state and national community organizations.
Ally Day provides resources for people who want to support the LGBT but are not sure how to. We have resources to hellp empower people in supporting and advocating for LGBTQ equality.
An Ally's Guide to Issues Facing LGBTQ Americans is a primer for allies that introduces the major areas in which LGBTQ Americans face challenges in fully participating in life and provides a summary of what advocates are doing to work for change
Straight for Equality is an invitation and opportunity for people who want to stand up for gay, lesbian, bisexual and transgender (GLBT) equality but are not sure how. Through education, Straight for Equality will empower straight people in supporting and advocating for GLBT equality in their home, workplace and community.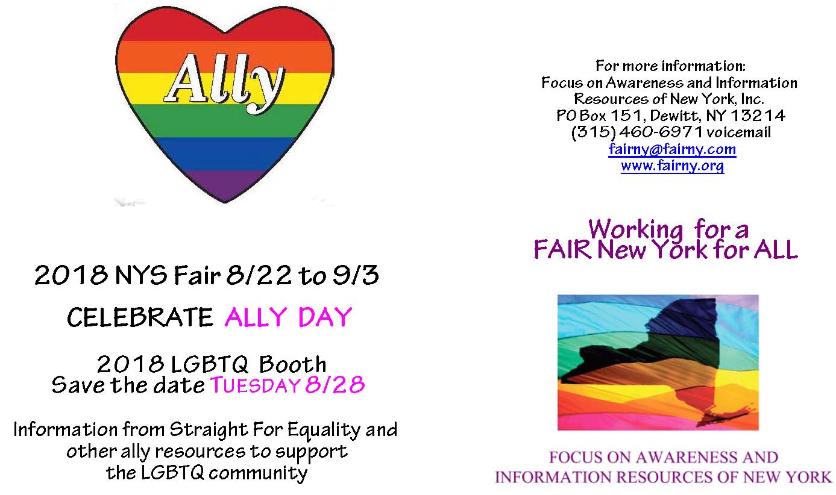 To support Ally Day, please use the following form for sponsorship. The form can be printed or downloaded. Press the printer icon to open a separate window to print the file or save, or press the down arrow to download the file. You do not need to log in or sign up to print or download this form.
This form also provides information on how to advertise in the NY Pride Network Guide.