HEALTH DAY
WEDNESDAY AUGUST 29
On Health Day we emphasize LGBTQ specific health resources and information for members of the LGBTQ community, our families and service providers. We have resources that promote health education and wellness, and information from supportive agencies that provide quality health care to LGBTQ New Yorkers.
We also provide information for health care providers who are seeking assistance in addressing the specific needs of LGBTQ patients, and referrals for cultural competency training to help reduce health disparities related to sexual orientation and gender identification.
We particularly address the needs of LGBTQ New Yorkers in rural areas and those outside large population centers, where safe and inclusive healthcare can be difficult to find.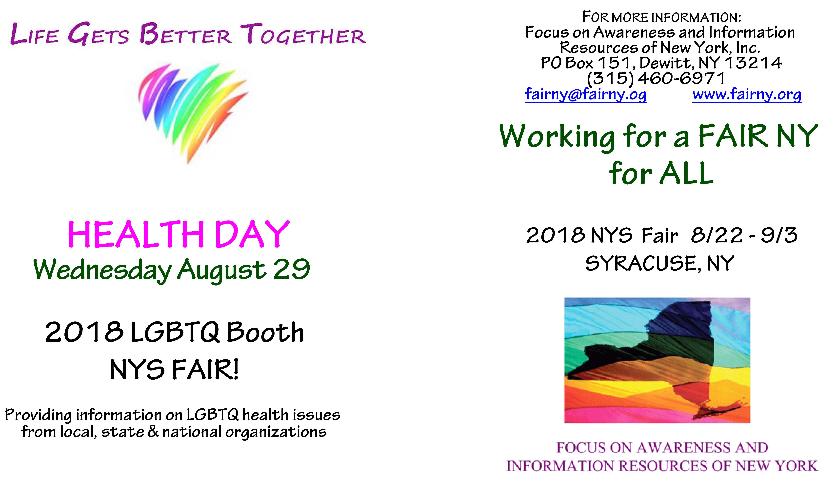 To support Health Day, please use the following form for sponsorship. The form can be printed or downloaded. Press the printer icon to open a separate window to print the file or save, or press the down arrow to download the file. You do not need to log in or sign up to print or download this form.
This form also provides information on how to advertise in the NY Pride Network Guide.