STUDENT DAY
FRIDAY AUGUST 31
On Student Day we celebrate LGBTQ youth and their families. We have information on how to create safe schools for LGBTQ youth, information on resources for LGBTQ youth across the state, resources for parents and family members on how they can best support their LGBTQ children and resources for educators and service providers on how to address the needs of LGBTQ youth.
We also provide information on the harms of conversion therapy, and the ways it can endanger the health and psychological well being of LGBTQ youth.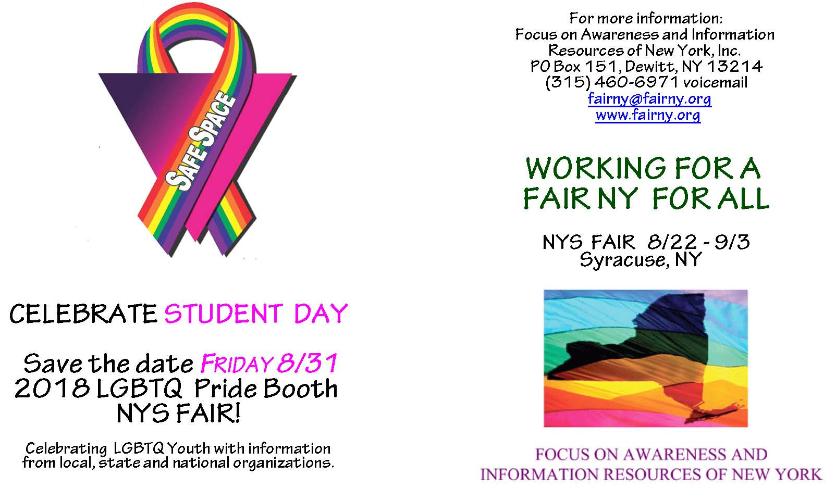 To support Youth Day, please use the following form for sponsorship. The form can be printed or downloaded. Press the printer icon to open a separate window to print the file or save, or press the down arrow to download the file. You do not need to log in or sign up to print or download this form.
This form also provides information on how to advertise in the NY Pride Network Guide.