FAITH DAYS
SATURDAY AUGUST 25 & SUNDAY AUGUST 26
Faith Days celebrate the many welcoming and inclusive faith communities across New York State! We had information from congregations from across the state that provide welcoming space and promote inclusivity, and resources for congregations that wish to become welcoming and affirming.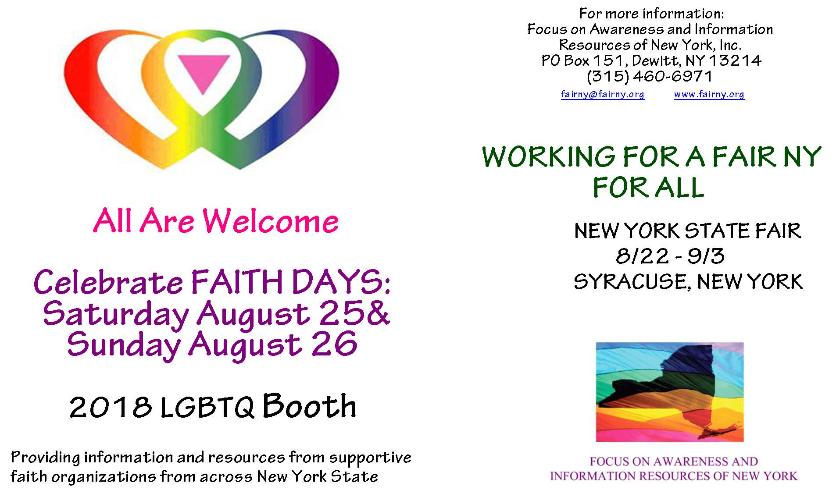 For Faith Days we distribute information from local congregations, as well as resources from state and national organizations.
To support Faith Days, please use the following form for sponsorship. The form can be printed or downloaded. Press the printer icon to open a separate window to print the file or save, or press the down arrow to download the file. You do not need to log in or sign up to print or download this form.
This form also provides information on how to advertise in the NY Pride Network Guide.