FAMILY DAY
THURSDAY AUGUST 30
On Family Day we celebrate LGBTQ families, with information and resources for members of the LGBTQ community as well as LGBTQ families to assist them in creating and sustaining healthy families, by providing information on starting a family, through donor insemination, using a surrogate, adoption or foster care. We also have resources to help raise families today.
We also have information for LGBTQ families on supportive family health care and services.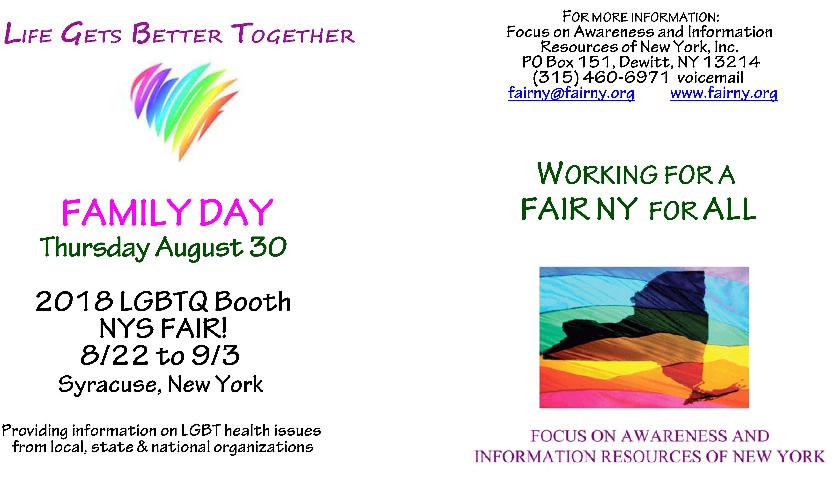 To support Family Day, please use the following form for sponsorship. The form can be printed or downloaded. Press the printer icon to open a separate window to print the file or save, or press the down arrow to download the file. You do not need to log in or sign up to print or download this form.
This form also provides information on how to advertise in the NY Pride Network Guide.