SPONSOR NOW!
You can make a donation to support the 2016 LGBT Booth at
the New York State Fair by using our paypal donate button. You do not need a paypal account to be a sponsor. Please send us an email at fairny@fairny.org to verify that your payment is for your sponsorship.
Thank you for your support!
The LGBT Booth is made possible by our sponsors, whose support enable us to provide educational resources to fairgoers. The 2015 sponsorship form is located on this page.
We distribute a brochure and sponsor list at the Booth, and have several signs at the Booth acknowledging our sponsors. All sponsors are also acknowledged in the NY Pride Network Guide distributed at the Booth. The full listing of our 2015 sponsors follows, and a list with links is at the bottom of the page: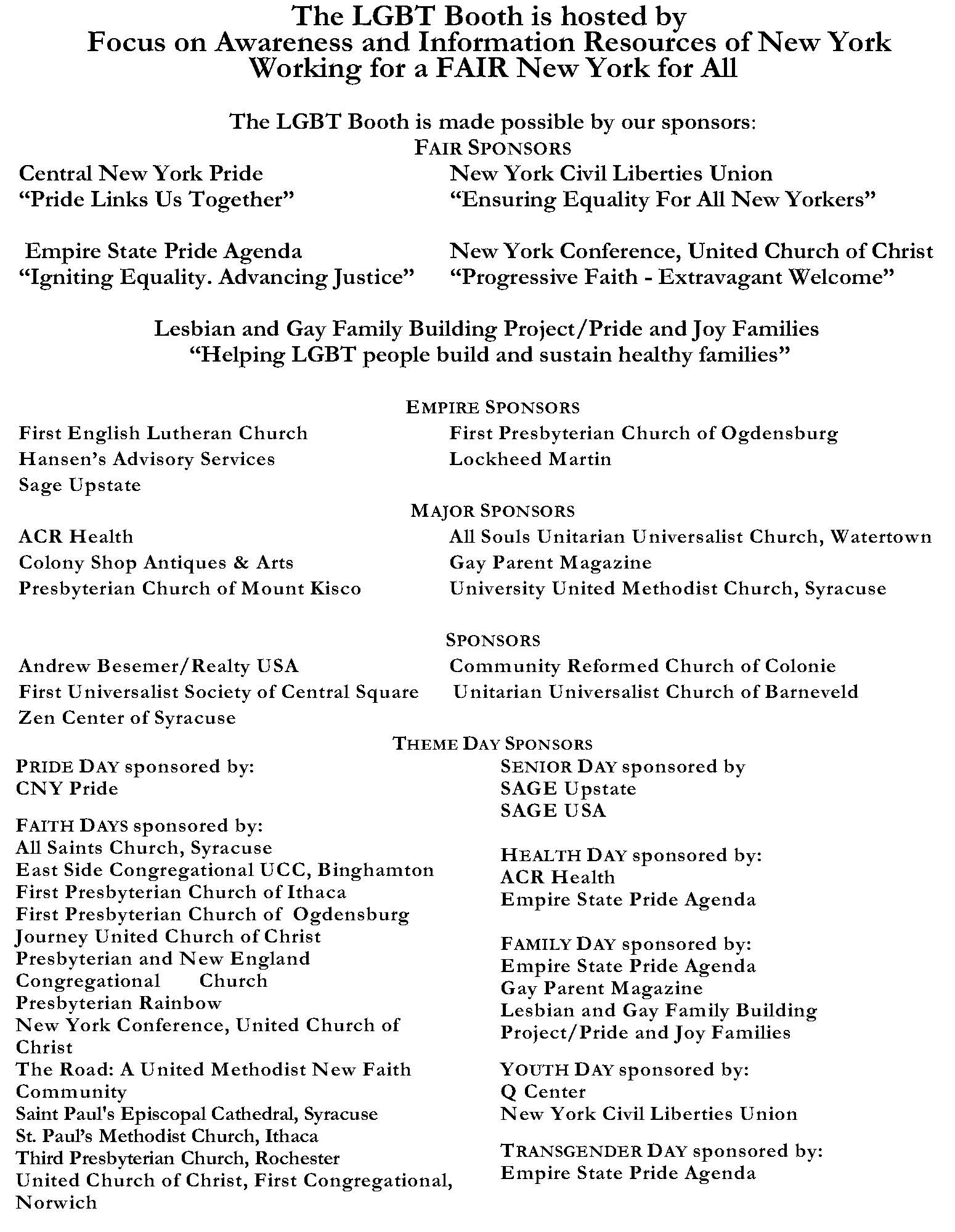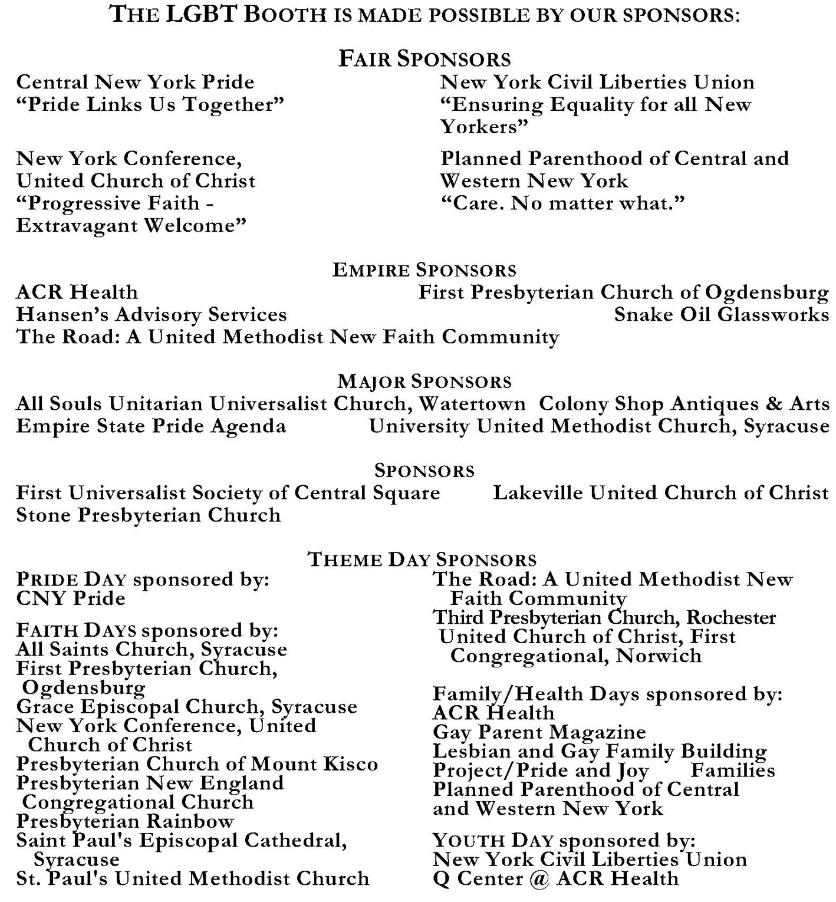 The 2015 sponsorship form is now available, to support the LGBT Booth, please use the following form for sponsorship. The form can be printed or downloaded. Press the printer icon to open a separate window to print the file or save it, or press the down arrow to download the file. You do not need to log in or sign up to print or download this form.
This form also provides information on how to advertise in the NY Pride Network Guide.
A PDF file of the sponsorship form is also available: