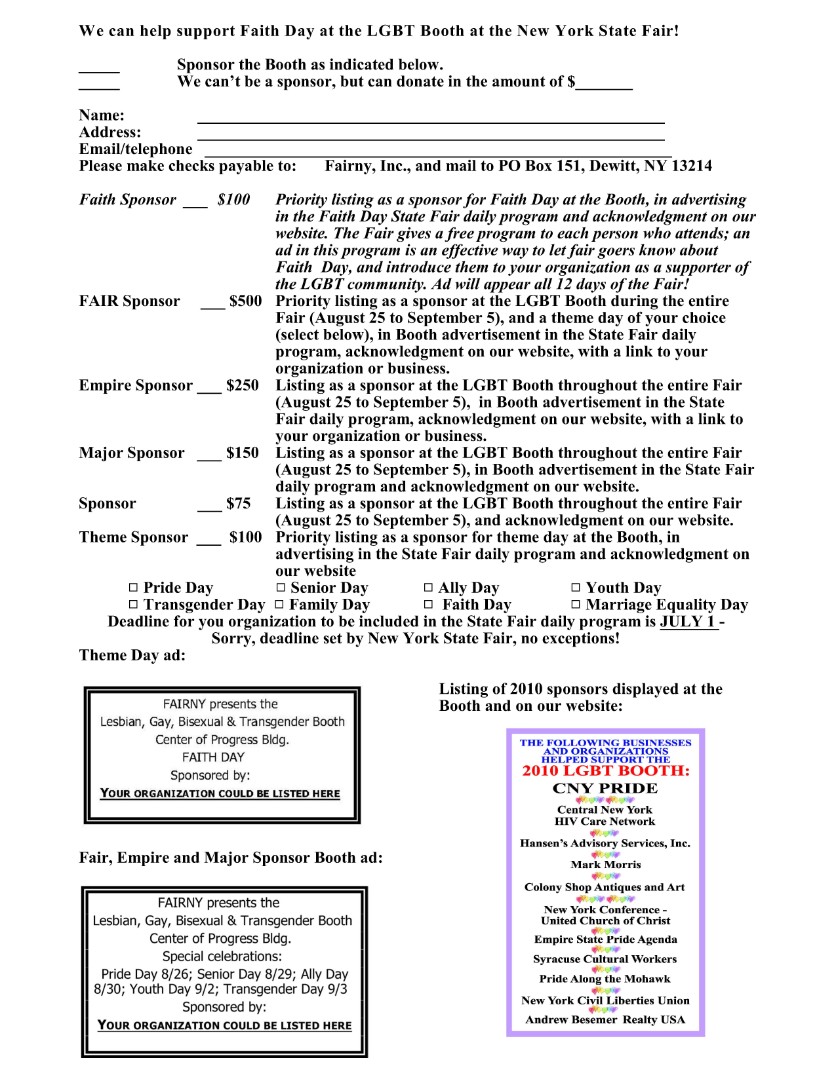 For a pdf of this form, please click this file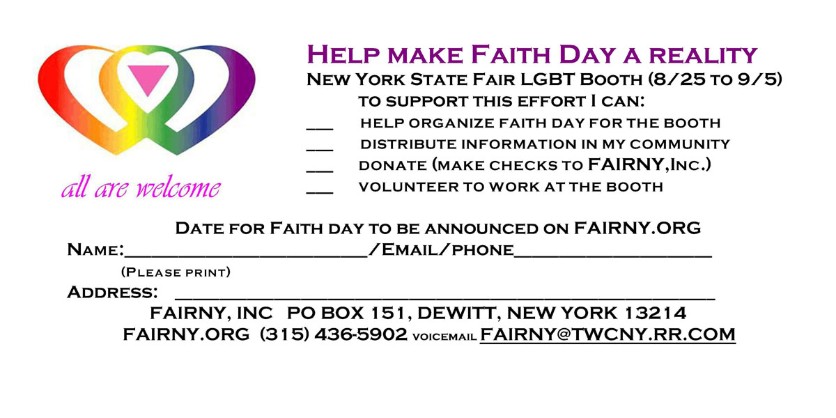 For a pdf of the Help Make Faith Day a reality, please click this link

Please donate or sponsor the booth and help us publish this ad in the Fair's Insiders Guide and Daily Program Book. Ads appear in the Program Book all 12 days of the Fair!

FAIRNY presents the LGBT Booth
Center of Progress Bldg.
Celebrating
FAITH DAY
sponsored by:
YOUR ORGANIZATION
COULD BE LISTED HERE!